Mr. Leight

Digital, Use All Five, 2018

Mr. Leight is a new line of luxe eyewear from the founders of Garrett Leight and Oliver Peoples. We helped to bring the brand to life by creating an elevated online experience that invokes a sense of relaxed California luxury and timeless sophisticated style.

Visit MrLeight.com
Art of Sport

Branding & Digital, Use All Five, 2018

Art of Sport is a new personal care line designed by athletes, for athletes. We began at the very inception of the brand, helping to craft a vision and identity for the new line of products. Renders by Matt Whitewood and photography by Steven Counts.

Visit ArtofSport.com









Juicebot

Photo Art Direction & Branding, Use All Five, 2018

Juicebot is revolutionizing the way that cold pressed juice is delivered to consumers. Shot by photographer Scottie Cameron, these playfully abstract photo collages are a striking and fun introduction to the Juicebot brand.

Visit Juicebot.com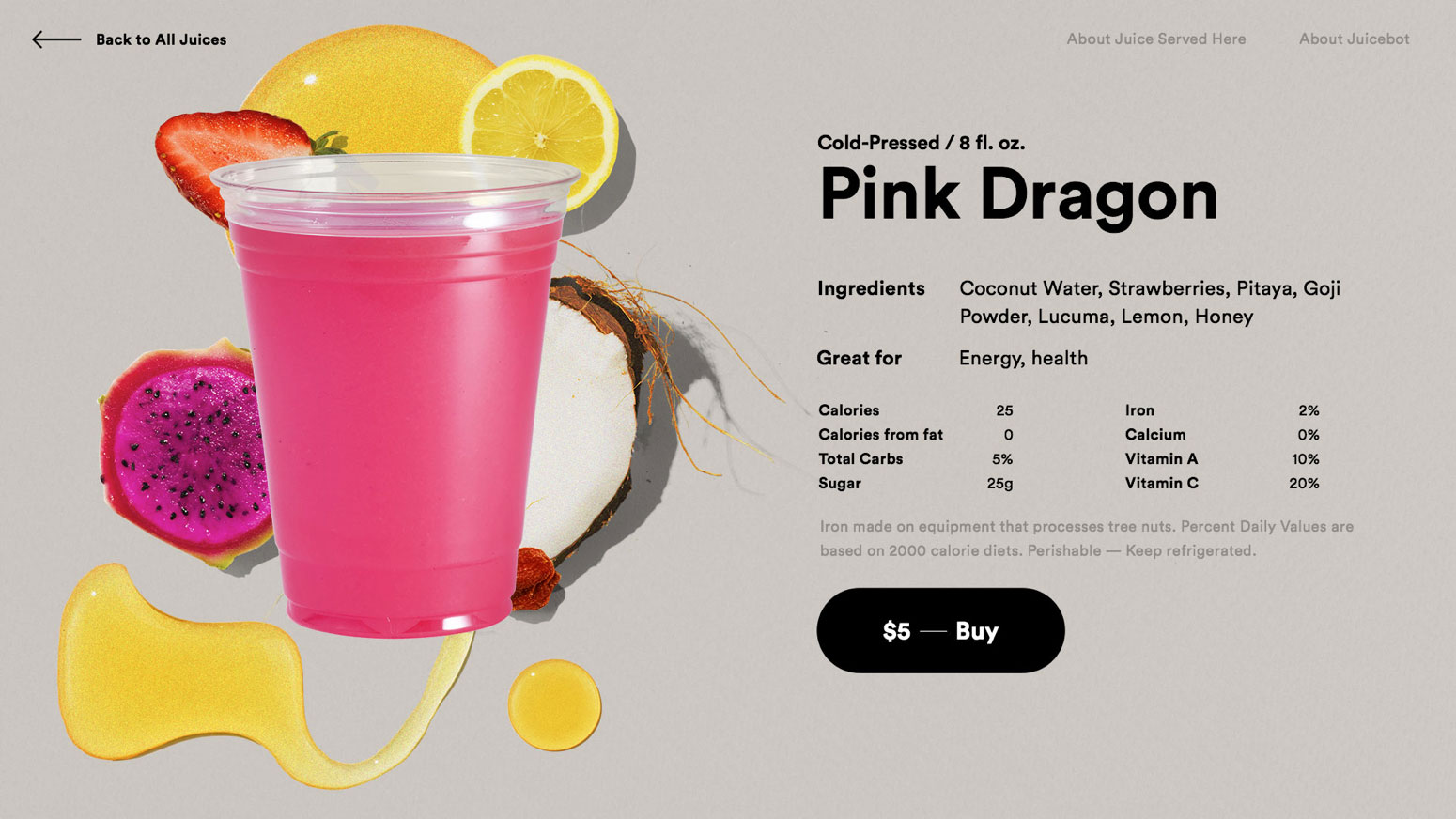 Saturday Morning

Digital, Use All Five, 2018

How do you engage an oftentimes divided nation? Saturday Morning is an organization aimed at inspiring and facilitating conversation around issues of diversity and inclusion. Each quarter, a Peace Brief is issued as a call for creative responses to some of the societal problems facing our country.

Visit SaturdayMorning.co
Save Venice

Creative Concepts, Use All Five, 2018

Save Venice is a non-profit working to restore and save important works of art and architecture in Venice, Italy. These concepts were aimed at elevating the brand while giving the organization a more contemporary energy.
Accessible Brand Colors
Use All Five

Digital, Use All Five, 2019

Accessible Brand Colors is a simple and fun tool that can be check up to 10 colors and edit them in real time to make sure that they are ADA compliant.

Try out Accessible Brand Colors
DTF

Print, Personal Project, 2016

A monthly event based in Los Angeles, DTF is a night of drinking, dancing, art and music, food, friends, and general revelry held at Mandrake Bar on La Cienaga Blvd. The visual language is both simple and adaptable, channeling the vibrant culture of Los Angeles.

Learn More @ dddtttfff.la

The Black Tux
The Groom's Guide

Digital, Use All Five, 2017

The Groom's Guide is a comprehensive tool for men on the verge of marriage. Working with the design team at The Black Tux, we were tasked with concepting and building the digital experience for their flagship editorial book.

Visit The Groom's Guide
Faraday Future

Digital + Branding, Faraday Future, 2016

What is the future of mobility? Faraday Future, or FF for short, seeks to find out. A ground-up opportunity to create a bold, new, and industry changing automotive brand from scratch, FF employs over 700 talented designer and engineers looking to transform the way we live.

Visit FF.com to learn more.
Faraday Future

Creative Direction, 2016

Photoshoots for the Faraday Future FFZERO1 Concept Car.
Photography by Tyler Adams.